Brunch Club is a special pop-up event hosted by Wild Heart Collective that incorporates a partner chef serving brunch with live music and a mini 124 Grand Market. In Edmonton winter dominates most months of our year and market seasons are generally only 4 months long. Brunch Club is a way of bringing people together for a market event in the colder months when we all anticipate the coming spring.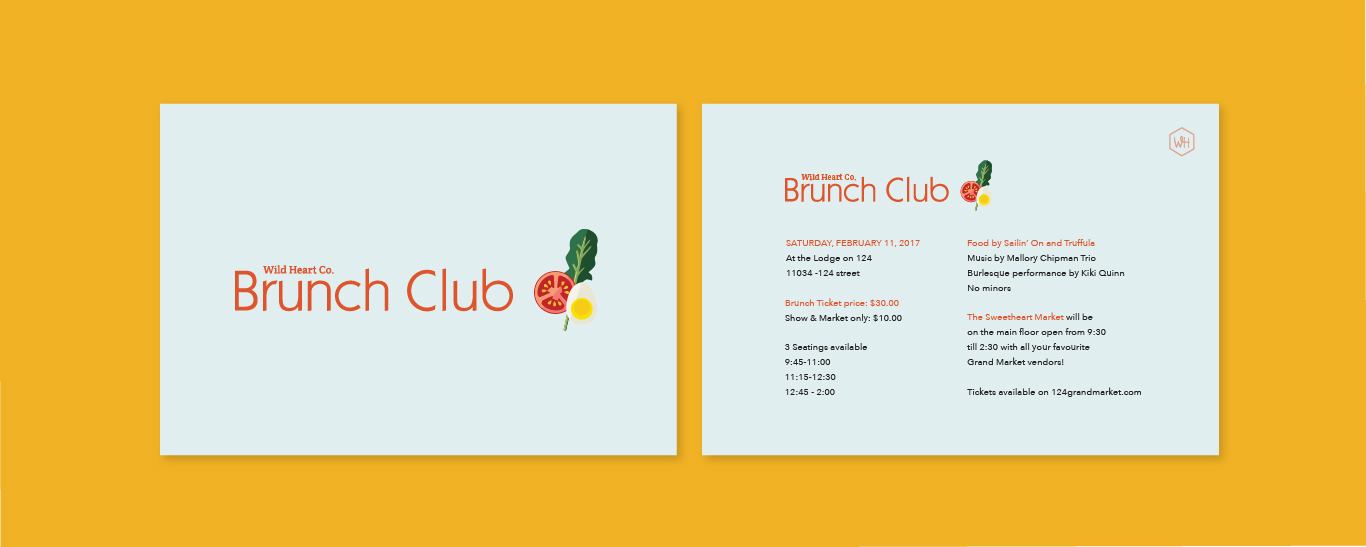 Brunch Club began as a means to engage with vendor partners and patrons in the off months so each event enlists the help of a partner chef, using local ingredients in a different and unique space in Edmonton.
2018 February Brunch Club was a vegan and jazz brunch served by Sailin' On with performances by Mallory Chipman and Kiki Quinn Burlesque. The event is ticketed and 18+. We worked with existing images as well as our own illustrations to capture patrons attention. Making the event as sharable as possible was important for selling tickets.
For Mother's Day a special High Tea Brunch was planned and was held in conjunction with the launch of the 2017 market season. The flowers are not only appropriate for the Mother's Day theme but also a nod to the budding Spring upon us. The flower illustration is handled similarly to vegetables of the original branding but clearly show a deviation denoting a special event.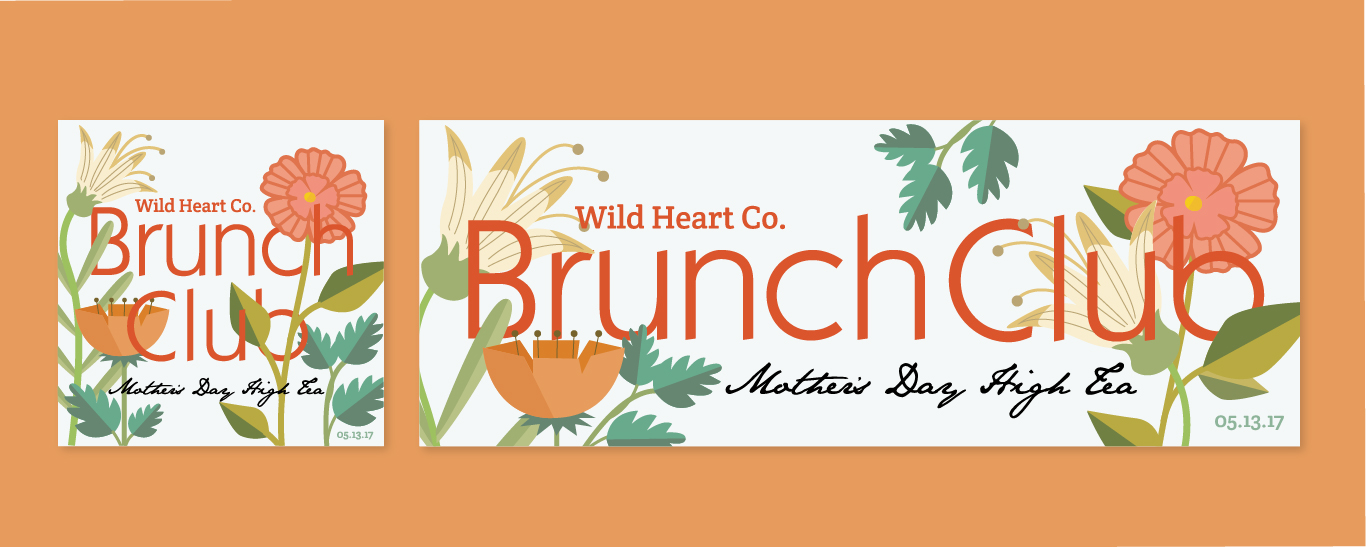 The visuals were formatted for various forms of digital marketing.